BENNETTS ARE THE GREEN COFFEE EXPERTS BRINGING A WORLD OF EXPERIENCE TO GENERATIONS OF ROASTERS
Bennetts is an independent, Australian family-owned business spanning three generations. Like a family, we are focused on growing together. With our roasters and with our suppliers at origin. By doing the right thing, we feel we can create coffee that is consistently better. What we term, 'slurpadacious'.
We consistently deliver the kind of customer care – a personal relationship, not a transaction – that comes from generations of global trading experience. That's something money can't buy.
A century of coffee and tea, and the never-ending pursuit of the perfect cup, has seen us touch on all points of the globe resulting in the best of coffee being embodied in every Bennetts bean.
A lot has changed over the years, but we've never deviated from our established values of Integrity, Respect, Excellence, Innovation and Education.  Underlying it all, is the strength of the relationships we've built around the world that span generations and has enabled us to consolidate a reputation in the international coffee industry that is, quite simply, irreplicable.
This is our story.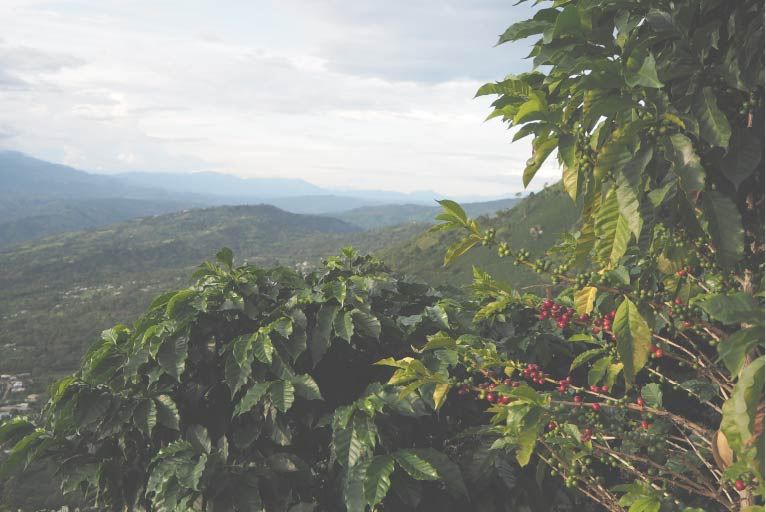 WITH MORE THAN 100 YEARS GLOBAL TRADING 
EXPERIENCE, WE CARE AS MUCH ABOUT SOURCING 
AS ROASTERS CARE ABOUT THEIR CRAFT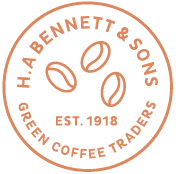 By the time of his passing in the 1960s, H.A. had schooled his six sons in his incomparable tea and coffee intelligence, and Bennetts was ready to enter its next phase in the second half of the twentieth century. In Australia, the tea and coffee markets were both experiencing a shift, which the youngbloods at Bennetts recognised and, accordingly, were ready to make their move.
William (Bill) – the youngest of the clan – struck up a professional friendship with the iconic organisation Liptons that had just established their first Australian factory in Melbourne. Liptons'  remarkable new invention, the teabag would go on to change tea drinking forever. As Liptons' tea broker, Bennetts continued the legacy in tea that H.A. had so ably built.
Simultaneously Bennetts' coffee interests were growing. Australia's predilection for tea drinking was turning to coffee, thanks to the high quality of instant coffee produced in Australia from Arabica beans grown  in Papua New Guinea. 
OUR ORIGIN STORY BEGINS WITH H.A. (HORACE ALBERT) BENNETT
Origin is a word that holds special precedence in the coffee and tea industry. It refers to the source, the place where the plants are grown and harvested from the soil; the wellspring of everything that eventually ends up in the cup. For Bennetts, our origin story begins with H.A. (Horace Albert) Bennett – the great-grandfather of the Bennett family – who began as a sole tea, coffee and cocoa trader at the conclusion of the First World War. 
When the Second World War hit, the Federal Government appointed H.A. Bennett Tea and Coffee Controller, giving him the responsibility of negotiating the best tea and coffee deals to fuel the war effort. 
With the arrival of US troops on Australian soil, something extraordinary happened – coffee consumption doubled overnight – the seeds (or should we say 'beans'?) of the Australian caffeine craze were sown.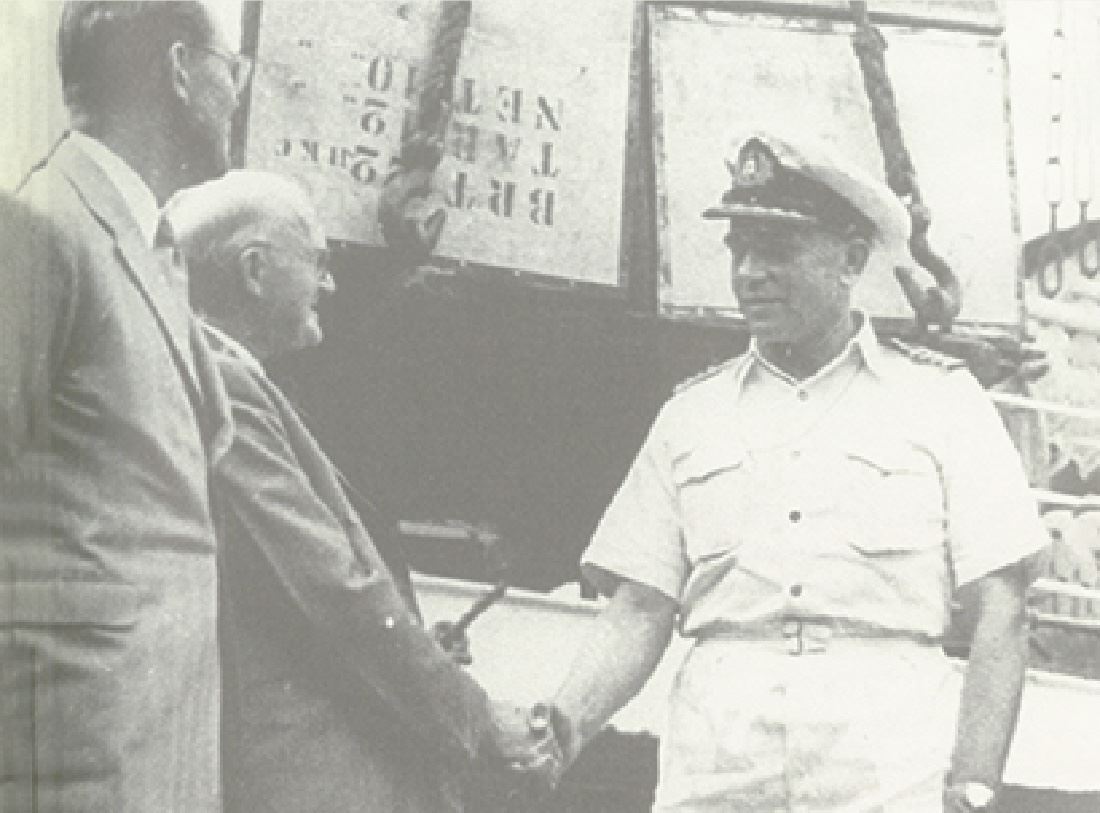 By The late 80's Bennetts' tea business had halve. For any other company, such a hit could have proved detrimental but Bennetts had another ace in hand: Scott and his knowledge of coffee, which had been strategically growing alongside the market. In Papua New Guinea Scott learnt to just look at a green bean and know how it had been prepared, placing him in a unique position that would help steer Bennetts' future.
By the 1990s, a new Australian coffee culture was taking hold and new roasters were springing up almost overnight. Bennetts was in the favourable position to connect the roaster to the world of coffee and for the first time in Bennetts' company history, coffee surpassed tea. While tea still runs through the company veins, coffee had well and truly taken a stronghold, and there was no better organisation in Australia to champion the dawn of this new era.
Fortuitously, Bennetts embodies the values upon which Australia's café society was founded, which enabled Scott and his team to rise up as leaders. Reliable and traceable supply chains from origin to roaster brings the transparency that a socially conscious generation of Australian coffee purveyors crave.
FROM TEA TO COFFEE AND THE EARLY PIONEERS OF THE AUSTRALIAN INDUSTRY
By the time Bill's son, Scott, had reached the age of 19, his father had a proposition for him: Would you like to go to Papua New Guinea and start learning the coffee trade? The young Scott took up the proposal and, three years later in 1986, he returned to Australia  with a wealth of coffee knowledge. 
While in Papua New Guinea Scott worked for one of the largest coffee exporters with a variety of responsibilities including running the warehouses, working the mills and plantations, overseeing the quality control of the coffee as it arrived in the warehouse, blending to meet export standards and developing a palate for the subtleties of different coffees. 
Back in Australia, Scott drove a ute around Melbourne delivering green beans to a handful of roasters including Oasis (now Oasis Griffith), Cottle Coffee and The Coffee Company, among other reputable industry names. The market may have been small but their commitment to quality coffee was enviable. Off the back of these pioneering roasters, a revolution was brewing.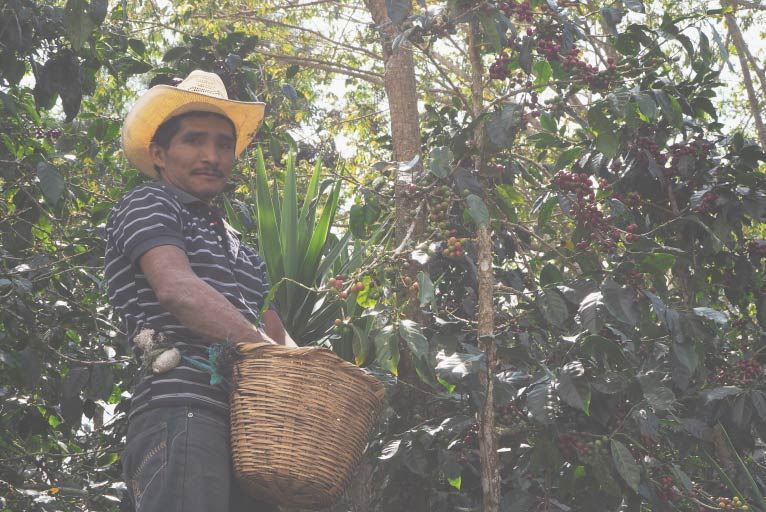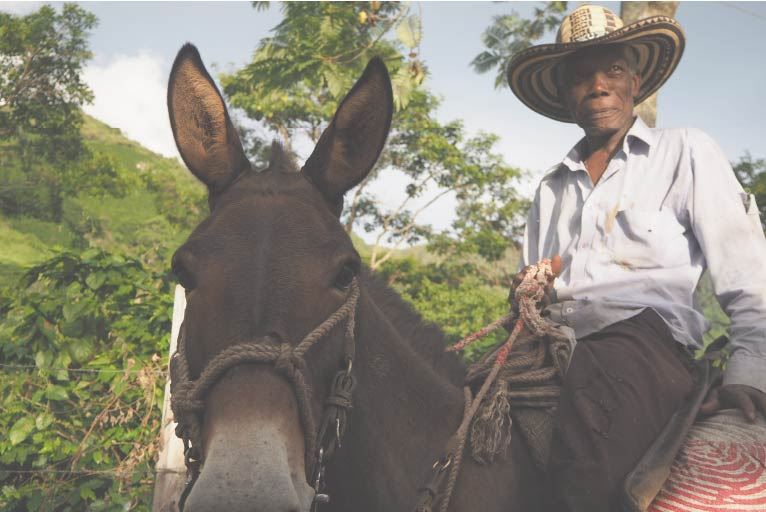 The sustainability journey is one that never concludes, and we're constantly looking at ways to improve our company on many simultaneous fronts. One such example is our Tiger Mountain Coffee that, for every bag of green coffee beans sold, we donate US$1 to WildCats Conservation Alliance. We have also assisted supplying fresh water to villages in Papua New Guinea, and through our current trading relationship with the CENCOIC Cooperative in Colombia, we donate $1,000 USD back to the cooperative for every container of coffee we purchase. Our donations are used to purchase field equipment to assist the cooperative manage the quality of their coffee.
Whereas for many people, coffee is a way of life, for us, it is life. Fads may come and go but coffee and tea are at the heart and soul of Bennetts – that's our origin. With Scott's sons – H.A.'s great-grandsons – now learning the family trade, we're looking forward to taking coffee to the next level. That's why Bennetts is the first-choice partner when sourcing green coffee beans.
BENNETTS IS NOT JUST ABOUT COFFEE EXCELLENCE. OUR EXPERTISE SUPPORTS SUSTAINABLE BUSINESS. 
This is where the emphasis on origin comes back into play. Bennetts has always retained close contacts with origin producers – no matter where they are around the globe – doing our best to ensure ethical and sustainable practices are continually upheld at every step of a bean's journey.
As the Bennetts coffee stronghold has grown, so has our offering. Today, we believe we have one of the largest ranges of green beans designed to suit every quality need. We're proud to offer Fairtrade Certified Coffee produced under Fairtrade terms, Organic Certified Coffee that also often bears the Fairtrade label, Rainforest Alliance Coffee that invests in protecting precious rainforest resources, and Specialty Coffee that sits at the premium end of the market requiring the unerring standards of excellence from origin through to the cup.
FROM PLANTATION TO CUP, A BENNETTS 
BEAN IS PERFECTED AND NURTURED WITH 
RESPECT FOR HUMANS AND NATURE.